4.9 / 5.0 From 80+ Google My Business Reviews
If you're looking for a good course in Search Engine Optimisation then this course is for you. To date we have earned an average score of 4.9/5.0 from 80+ Google My Business reviews. All of our reviews are hosted on Google My Business to guarantee impartiality. Google+ users can amend or delete their reviews at any time. It's also very easy for you to check that our reviewers are real people. Just click on their name and check their Google+ profile.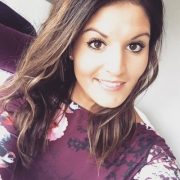 This is probably one of the most useful training courses I have ever been on. The course was pitched at exactly the right level, I am not a tech whizz or a web developer and I understood everything that Adrian was saying. He explained everything clearly and thoroughly and I feel like I now have a much better understanding of SEO. The class was just the right size, with only 8 people, which meant we could discuss our specific issues and raise questions throughout the day. I would definitely recommend this course to anyone who is thinking of taking SEO training!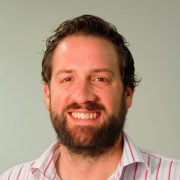 This course was excellent! I had a basic outline knowledge of SEO before this course, but certainly not to the degree that I do now! The course covers all of the areas that you could want in order to go out into the real world and optimise your site. And they're all discussed in a way that gives you practical tips and tidbits to talk confidently about the process as well as actually execute it. I would heartily recommend this course for anyone who wants to get from 0-60 in just one day.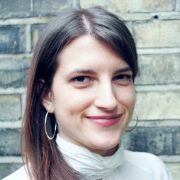 Excellent course. A full day covering all the best practices for SEO. The course also give you tons of materials to be read on the next following days. You will get all the information you need to optimize your website and your mind. Thanks Adrian.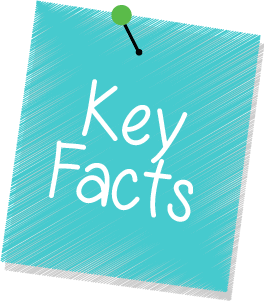 Module 1 : SEO Basics
Module 2 : Keyword Selection
Module 3 : Page Optimisation
Module 4 : Link Building
Module 5 : Google Search Console
Module 6 : Structuring Websites
Module 7 : Technology Optimisation
Module 8 : Google Analytics
Module 9 : Analysing Competitor Websites
Module 10 : SEO Project Management
1. Do I need to have previous SEO experience?
No. This course is intensive but it starts at the beginning and so there are no real prerequisites other than you should know what SEO means.
2. Do I need to have strong IT skills?
Absolutely not! SEO is a mostly non-technical discipline and this course is designed to empower decision makers allowing them to get the best from their websites and the Google search engine.
3. Do you cover all of the 10 modules in 1 day?
Yes. Don't worry though. It's not really as daunting as it looks. Some modules can be covered very quickly and there's plenty of time for questions as the course progresses.
4. I already employ a SEO company. Should I learn SEO?
Absolutely. There is no substitute for knowing how to do something yourself, even if you employ or manage others. With knowledge at your fingertips you are in control.
5. Do you cover Google and other search engines such as Yahoo and Bing?
Yes. However, we primarily focus on Google. The reason being that according to Experian Hitwise, over 90% of UK searches take place using the Google search engine. For that reason, it is imperative that modern businesses understand how to make use of the powerful and free resource.
6. Will I be able to optimise my own website at the end of this course?
Yes. There are four scenarios.
If you have a modern website with back-end access you should be able to make all of the necessary changes yourself.
Alternatively, if you have a pure HTML website with ftp access and can edit the HTML files, then you will also be able to make all of the changes yourself.
If you work in an enterprise environment with a multilevel workflow and you are responsible for the specification of your website content and architecture, then you will be able to use our simple Microsoft Word templates that you can edit and pass to your developers for implementation. At the end of this course you will also know how to check that the changes have been implemented properly.
If you run a small company and don't have any means to edit or create new content, then you will be able to use our simple Microsoft Word templates and follow the same process as described above.
7. Will I be able to discuss my own issues during the course?
Yes. There is a free optional workshop included at the end of the course where you can discuss your own projects.
8. How many people attend each course?
We have a maximum class size of 8 attendees. However, 4-6 is more usual.
9. Will you cancel the course if numbers are low?
No. If one person books then the course goes ahead.
10. Do you provide course materials?
This is covered in the introduction but the short answer is that we provide you with access to a special member's area where you will find a demo website, links to important tools, practical hands-on guides, cheat sheets, training videos and links to all of the materials that were used to develop the course.
11. Will you try to sell us any other services during this course?
Absolutely not! The object of this course is to train you to be self-sufficient and for you to be able to operate in your own right. We do hope however that you will find this course invaluable and that you will want to come on one of our other courses in the future. So you can see that there is an incentive for us to provide you with a first-rate training course.
12. What if I need more help after the course?
It's rare that our attendees need further assistance after the course. That's because we provide excellent course resources and show you how to get help from Google experts for free. However, if you have a complex problem and need specialist help we can provide consultancy and personal training on an hourly basis. Support is provided using the Join.Me screen-share application.
13. Do you include information to combat the latest algorithms from Google?
You need to make Google your friend and never try to "combat" the Google algorithms. If your site has been penalised during an algorithm change it means that your SEO did something that contravened the Google Webmaster Guidelines. In this course you will learn ethical SEO techniques that mean that you will never have to worry about an algorithm change again. If a site is properly optimised in accordance with the Google Webmaster Guidelines a new Google algorithm change actually benefits your rankings. Ethical SEOs actually look forward to algorithm changes because their sites usually start generating more traffic.
14. What happens if I live in Scotland, Ireland or the EU?
Our training centres are in London and Surrey and both are easy to access from almost anywhere in the world.
Our London Training Centre is just 200-meters from Euston Train station and 900-meters from Kings Cross and St Pancras stations. Waterloo and Paddington stations are 15 minutes by tube or taxi.  Euston also offers a large number of hotels to suit all budgets. The Euston Ibis Hotel is just a few hundred meters from our training centre and offers comfortable and affordable accommodation. If you are visiting from abroad you could fly to Heathrow, Stansted, Gatwick or London City Airport and catch one of the express train services. A typical 1-day flight from most EU destinations can be purchased from Easy Jet or Ryan Airfor about £40.00-£70.00 return. For specific help or recommendations please feel free to contact us.
Our Surrey Training Centre is just 500-meters from Epsom train station and 50-meters from the main town-centre multistory car park. Epsom is around 40-minutes by train from London Waterloo or London Victoria, and around 30-minutes by taxi from London Gatwick or 45 minutes from London Heathrow.
Running Time: 5 min 09 sec
A short video showing how to test your website with Google Page Speed Insights and a chance to meet the instructor.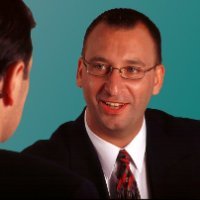 Adrian Smith BEng, MSc, Google AdWords Certified Individual, Google Analytics Certified Individual is a specialist in internet marketing and website design. In the past he has helped organisations both big and small to achieve top place search engine positions which has resulted in significant business growth and increased profits. As well as authoring the course Google Search Engine Optimisation, he runs a successful internet marketing company. The London Web Factory specialises in the development of websites and internet marketing – so the information presented in this course is both practical and current.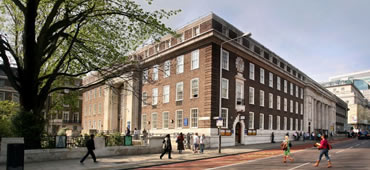 London Training Centre
Friends House, 173 Euston Rd,
London, NW1 2BZ
Euston Station – 200 Meters
APCOA Car Park – 200 Meters
Gatwick Airport – 43 Minutes
Heathrow Airport – 46 Minutes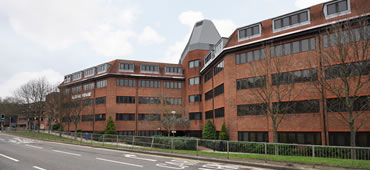 Surrey Training Centre
Global House, Ashley Ave,
Epsom, KT18 5AD
Epsom Station – 500 Meters
Ashley Centre Car Park – 50 Meters
Gatwick Airport – 46 Minutes
Heathrow Airport – 90 Minutes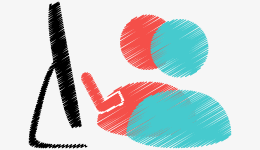 Private SEO Courses
Tailored SEO training courses. Hands-on or seminar style. Any class size. Any duration. Delivered at location to suit you. Available world-wide.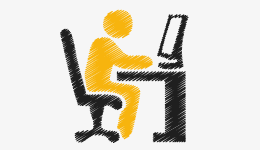 Private WordPress SEO Courses
Mentored WordPress SEO training courses. 12-weeks programme. In-depth personalised lessons. Hands-on. One-to-one.
| Course Title | Place | Date | Address | Price | Book |
| --- | --- | --- | --- | --- | --- |
| Intensive SEO Training | London | Wed 28 June 2017, 09:30-17:00 | Friends House, 173 Euston Rd, London, NW1 2BZ | £395.00+vat | |
| Intensive SEO Training | Surrey | Wed 12 July 2017, 09:30-17:00 | Global House, 1 Ashley Avenue, Epsom, Surrey, KT18 5AD | £395.00+vat | |
| Intensive SEO Training | London | Wed 26 July 2017, 09:30-17:00 | Friends House, 173 Euston Rd, London, NW1 2BZ | £395.00+vat | |
| Intensive SEO Training | Surrey | Wed 13 Sept 2017, 09:30-17:00 | Global House, 1 Ashley Avenue, Epsom, Surrey, KT18 5AD | £395.00+vat | |
| Intensive SEO Training | London | Wed 27 Sept 2017, 09:30-17:00 | Friends House, 173 Euston Rd, London, NW1 2BZ | £395.00+vat | |
Member Area
Login using the password provided during the course.