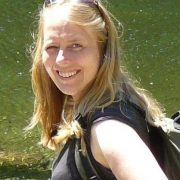 Brilliant day. I learnt more in one day than I think I ever have before. I came away from the day feeling empowered that I can really do something useful towards promoting my business and improving our listing on Google. I had imagined some great mystery or power needed for SEO but much of it is simple, logical, straight forward things to do, you just need an expert like Adrian to tell you what those things are. I had no idea before the course. As there were only 4 of us on the day I went, we had a great deal of attention turned to our own particular websites. It was great to see what was working with them and what wasn't. I may well be back for the WordPress training. Lots of helpful info available for after the course to refer to too. Can't wait to put it into practice. As a side note, the venue itself is great, easily accessed with a great café and restaurant. Most useful work related training day I think I've had.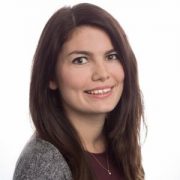 One of the most useful training courses I've been on. The course was pitched at right level for the group in plain English which was really helpful. Adrian used each of the group's websites as examples which was really helpful in identifying what could be improved and also so we could raise questions throughout the day. I would recommend to anyone in need of SEO training.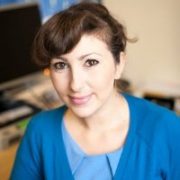 I attended the training day in March and cannot recommend it enough! The course was well structured and delivered in easily digestible parts. I also appreciated Adrian's patience when answering the questions related to individual needs of the attendees. Having done a fair of short and long courses in my life, I was amazed by Adrian's level of preparation and his knowledge of the subject! And finally, I found additional materials, templates and links are very helpful, which enabled me to deepen my understanding of SEO even further. Thoroughly recommended!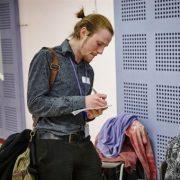 The Google SEO Training session on Wednesday 22nd July was very informative, easy to understand and very well delivered. The training covered a huge range of Google SEO topics effectively and made the daunting prospect of taking on Google rankings become manageable. I left realising that it is in Google's interests for a site to rank well and all the tools are there to do this. The course was well structured and Adrian Smith used the sites of those in attendance to demonstrate techniques and tools for working on Google SEO. The course content was extensive, so much so that, at times it seemed impossible that we could cover all of it in a single day. However, nothing felt rushed and nothing was missed. Adrian was a highly engaging teacher – he had clearly spent time on our sites and had practical and individual suggestions for what we might be able to do to improve. He was authoritative without being overly complex or condescending. Many mysteries of Google were cleared up and I now feel confident that it is possible to have some control over my site's ranking and appearance on Google. Thank you, Adrian.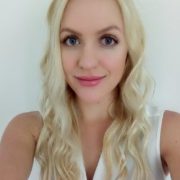 I attended the course in May as I had only minimal knowledge of SEO. The course was structured into 10 clear parts, although it is quite a lot to cover in one day. The small class sizes are great, especially as it meant we could all ask many questions and analyse our own websites throughout the day. The reading resources that come with the course are very useful once you're back at work and need to recap on certain topics. I found Adrian to be an engaging teacher and I would recommend London Web Factory to anyone else looking to improve their SEO skills.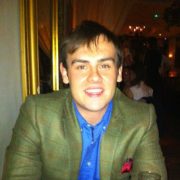 Excellent SEO course delivered by Adrian. Well thought out and covers all the main points. It was intense but well worth it. I knew the basics and seen many Matt Cutts videos online, but this help cement it all. The resources available after the course are also invaluable as a reference for future use. I would definitely recommend the course to anyone. The only aspect which I thought could be improved was more time to socialise as a group of learners. On previous training courses I found going to lunch together with delegates and the tutor was when you learnt a lot from each other and picked up new ideas and experiences from other industries. Location was excellent too. Facilities very pleasant.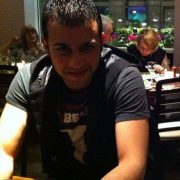 Highly recommended for businesses. Adrian is an excellent teacher, very helpful and friendly, not only covering a massive range of Google SEO Aspects, but also focuses on individual needs that are related to their businesses.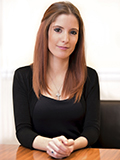 I attended the SEO training course this week. My motive for attending was that even though we have an SEO company doing our SEO work, I still wanted to understand it for myself and be able to keep a close eye on the work that was being undertaken on our behalf. The course itself was broken down into manageable and clear sections, I found Adrian to be a excellent teacher, one who explained things very clearly so even a troglodyte like me could understand. The course is quite intensive as there are a lot of subjects to cover but Adrian managed to keep it interesting and lively throughout the day. I would definitely recommend it to anyone who wants to get a grasp on SEO and Google, I left the course feeling determined to start working on my own website and improving it. The course resources after the session are also invaluable and well worth referring back to all the time. Thank you Adrian for making a subject that used to scare me, easier to tackle and a little less scary!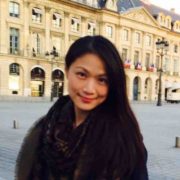 Great course – very helpful and informative. I learned so much in a day and will definitely come back for other courses!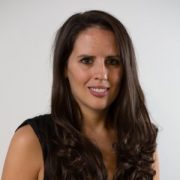 I highly recommend the SEO course run by London Web Factory. Fantastic informative content delivered in an understandable way.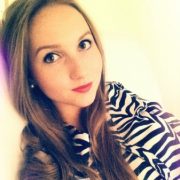 I very good course with great insight in to SEO. Adrian does a very good job in teaching the best ways to get your website to rank in google's 1st page. Highly recommend the course!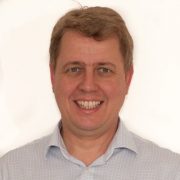 I had found over the years SEO was becoming increasingly frustrating and my most hated work task. Having wasted far too much time on supposed basic SEO changes without much success, I decided it was time to get some professional help. I book a training course with Adrian Smith – who I found to be fantastic. I liked the way the course was the organised and how it was broken down into the separate SEO components and each one fully explained. I felt Adrian struck the balance just right in terms of the course level. I'd recommend Adrian's SEO course to anyone trying to organically improve their website's Google ranking – except my competitors that is!


Well structured SEO course, a large amount of information covered in one day.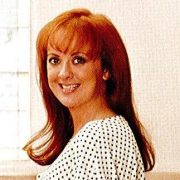 I really enjoyed this course. It was in depth and I learnt such a lot in such a short space of time. Please let me know if you offer a more advanced course so I can build on what I learnt in this one!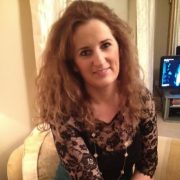 I have left this course with a mountain of information and a very comprehensive 'To Do' list. The course is well structured & broken into modules. The online resources are excellent. Adrian explained everything very clearly without using too much jargon. I would highly recommend this course.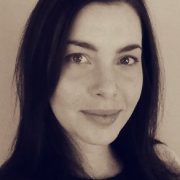 What a fantastic day! Thoroughly enjoyed this course, it was a great opportunity to consolidate the snippets I had already gathered on SEO and I was very pleased to be provided with actionable insights into how to improve our company strategy.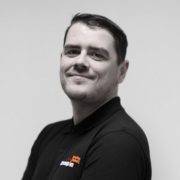 I attended the one day SEO course run by London Web Factory. I found the information given to be accessible for all levels of knowledge in Google products and services. Adrian was a knowledgeable and engaging presenter who was happy to answer any questions, and his source material was of an extremely high standard. I would happily recommend this course and Adrian to anyone!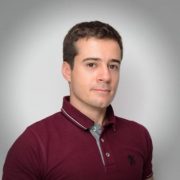 As a Graphic Designer with HTML & Css knowledge I found Adrian's SEO course an excellent eye-opener for how I should build my websites. Adrian is very knowledgeable, very easy to understand, and the resources provided are perfect! His advice will definitely help me in a lot in future works. I highly recommend this course to anyone!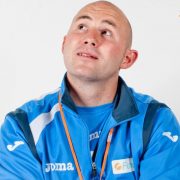 Great speaking to a authentic person who adds high value to SEO and supports you. Always a phone call away !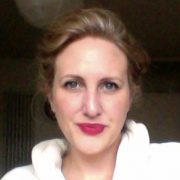 Can't quite believe how much information was packed into one day. It's given me a very good grounding in SEO which I can now build on. Thanks Adrian!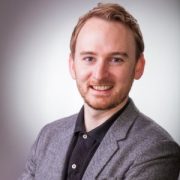 The SEO training course I went on with the London Web Factory was incredibly helpful. I've brought the learnings back in-house to my agency and hope that the course will bring value to my whole team over the coming months. Thoroughly recommended! Thom Binding Strategy Director United Agency.

A very interesting day for me (age..66!) I knew some of the theory having taught myself SEO from the internet..over the years.(quite successfully until Panda and Penquin !) So having now learnt hopefully what to do for future..now comes the hard work..Actually finding time to do it.!! I will update my review later in the year..when I will, I hope have some good results. All in all I can recommend this day of training for anyone with either just a little or no knowledge who needs to do their own SEO or at least needs to know what others should be doing for them. He also warns against black hat short term solutions which we are always tempted to try for a faster result. Sometimes ending up with catastrophic results.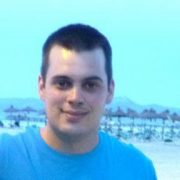 I found the '1-Day SEO Training Course' great value for money. The course was jam-packed with very useful information, it was very easy to follow and covered all basis. I found Adrian very easy to understand, and i'm sure that his advice will help me in a lot in my future works.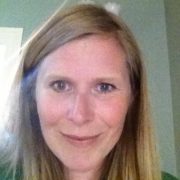 Excellent SEO course, learnt lots including how to use all the webmaster tools that are available plus a good grounding in good and bad SEO practices. Would recommend for any small business owner.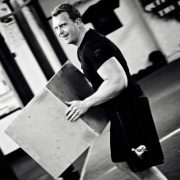 This was a very informative and resourceful course, full of useful information, and strategies for bringing SEO to your own company. I would highly recommend this course.